Your team on top of problems
IsDown aggregates the information from the status pages of all your services, making it easy to monitor the health of all your services in one place. Say goodbye to managing each status page individually - our service simplifies the process.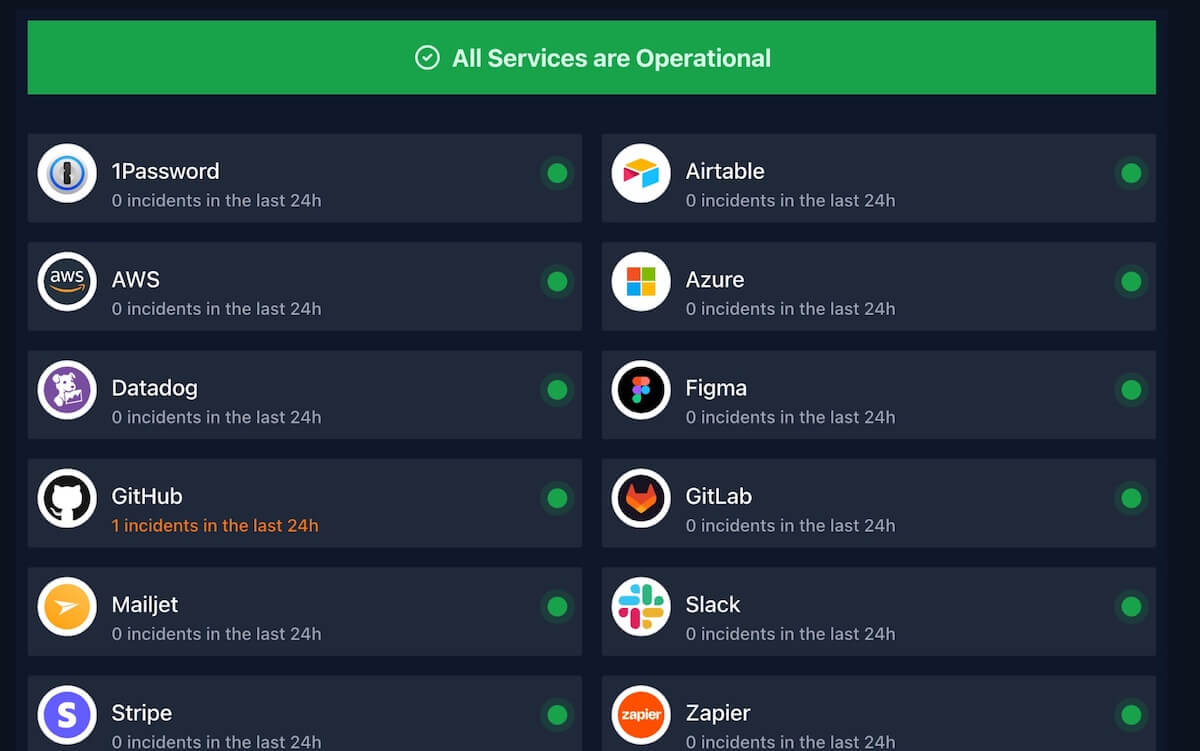 No more wasting time. Uptime monitoring in real time
Say goodbye to wasting time trying to diagnose issues with your services - our 24/7 monitoring service does the work for you. We'll notify you if there is an incident, so you can focus on other tasks.
Receive alerts in your preferred channels
Our outage monitoring keeps you informed, no matter where you are. Get instant notifications in your email, Slack, Teams, or Discord when an outage is detected, so you can take action quickly.
Easily integrate with your current tools and workflows
Enhance your processes with more information using our integration of Zapier, Webhooks, PagerDuty, and Datadog. Stay notified and in control. Upgrade your operations today.
Avoid notifications clutter
Maximize your control with customizable notifications from each service. Filter by components and severity to only receive the most important updates. Streamline your processes and stay informed with our advanced notification features.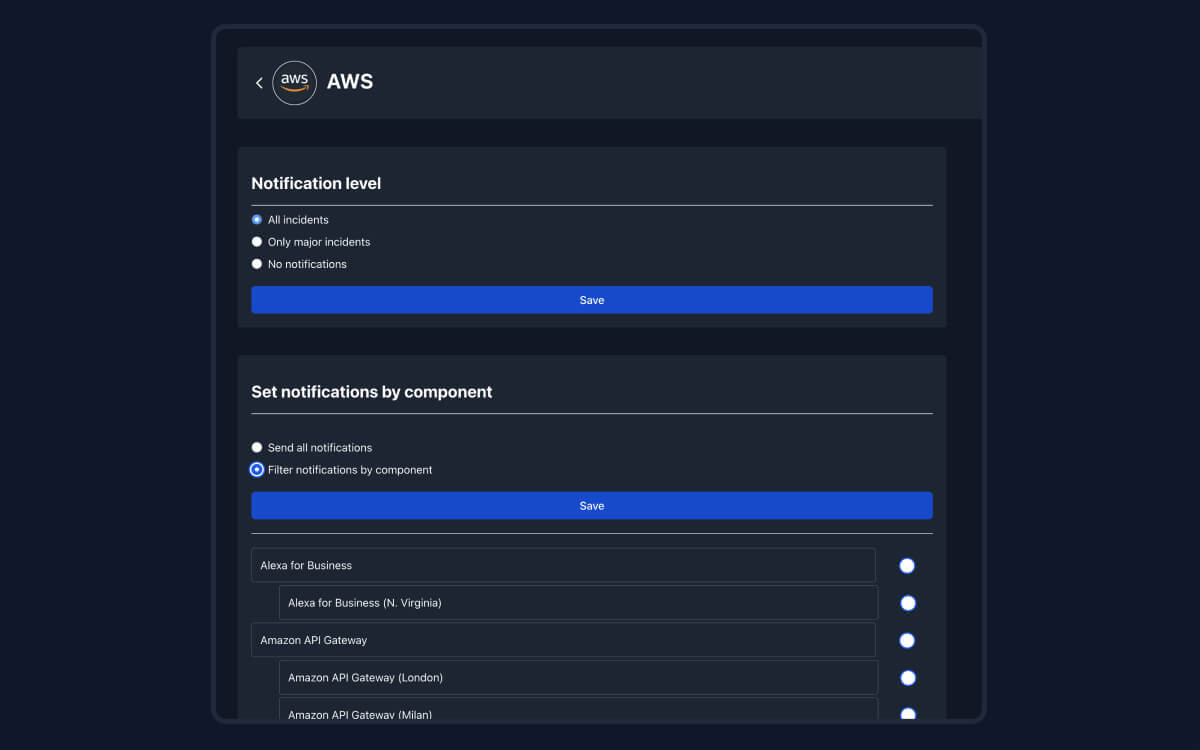 Multiple dashboards, shareable with the world
Create one dashboard for each of your teams/clients/projects and monitor only the services that each uses. Have a dedicated dashboard with custom notification settings. Easily make your dashboard public and share it with the world.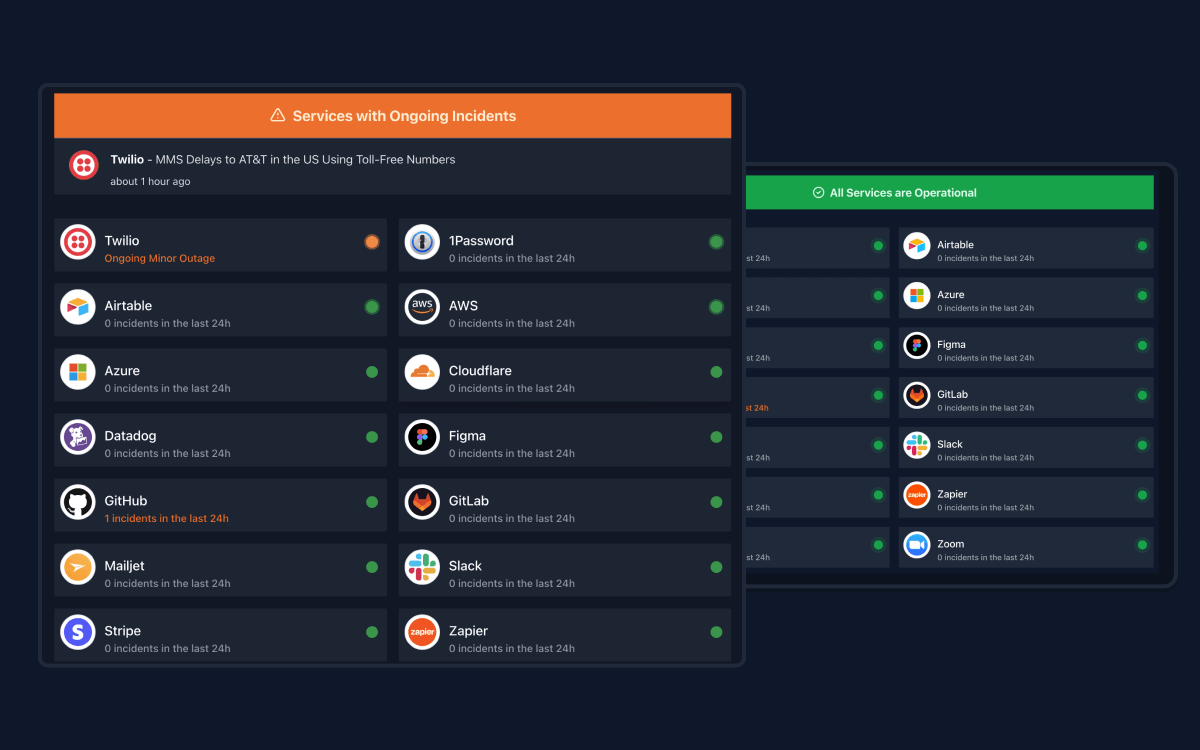 Prepare for scheduled maintenances
Never again be caught off guard by unexpected maintenance from your services. A feed of the next scheduled maintenances is available.
Weekly Digest of the services' outages
Every Monday, you'll receive a weekly summary of what happened the previous week as well as the maintenance schedule for the following week.