Never been easier to monitor outages in all your third-party services. Real-time notifications on outage with complete control in what notications you receive and where.
One dashboard to check all status pages.
Check the status page aggregated of all your services in one place. No more going to each of the status pages and managing them individually. Bird eye view of all your services.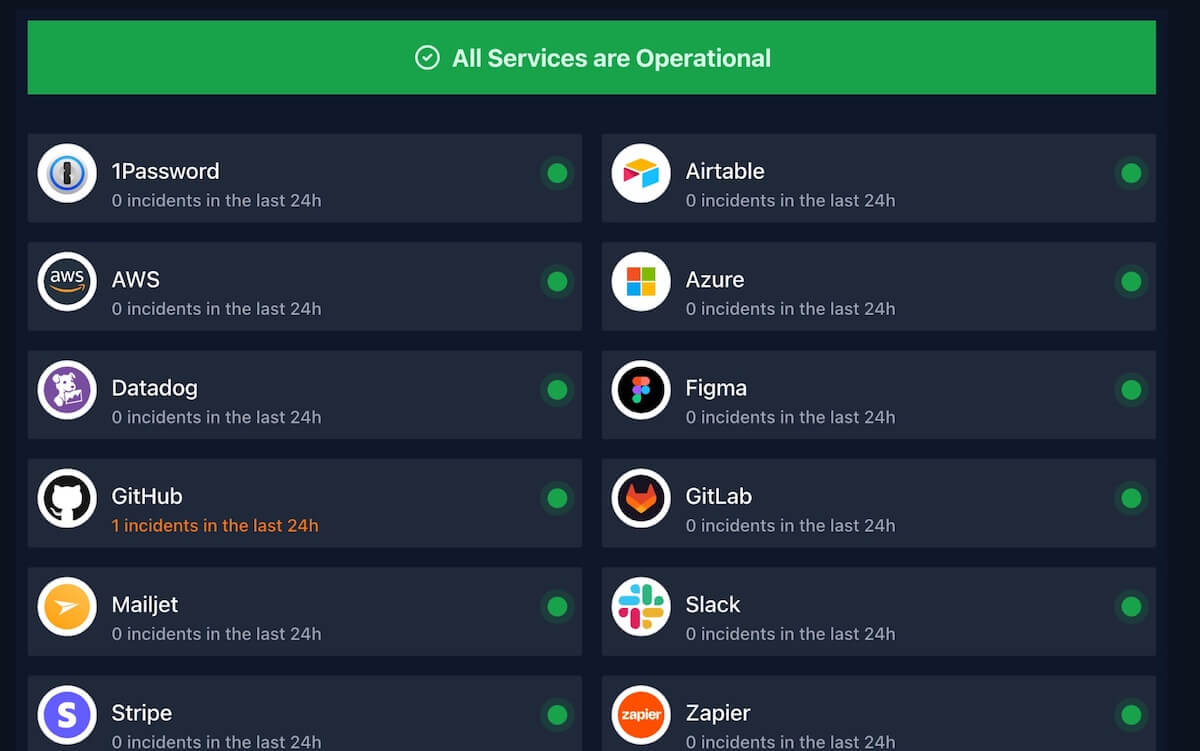 Alerts on outages.
We monitor 24 hours a day, 7 days a week and will notify you if there is an incident. No more squandering time attempting to figure out why something doesn't work. Set up notifications in Slack, Google Chat, Email, Discord, PagerDuty, Microsoft Teams, or Zapier.
Have multiple dashboards. Easily shareable with the world.
Create one dashboard for each of your teams/clients/projects. Monitor only the services that each uses. Dedicated dashboard with custom notification settings. Easily make your dashboard public and share it with the world.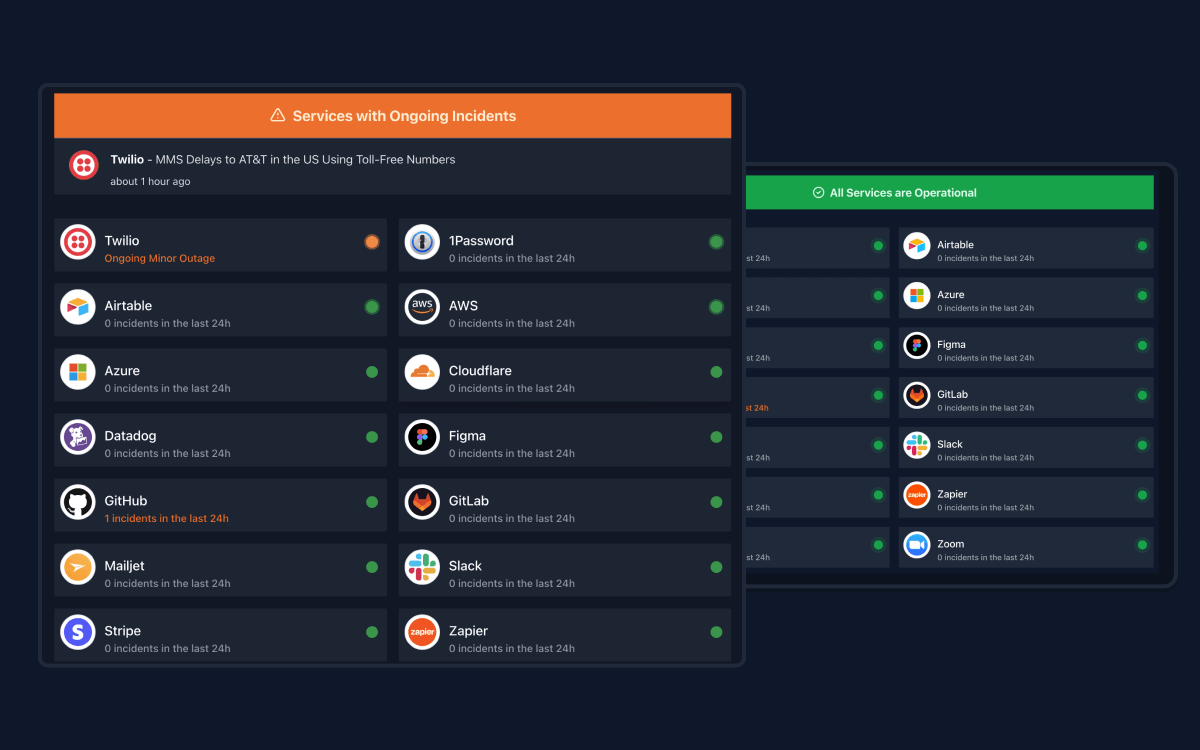 Monitor only what's important.
Filter notifications by service components. You can opt to receive notifications only when specific components of a service are affected. Avoid notification clutter.