Stop wasting time, looking internally, when the problem is on an external dependency. We are going to make it easy for your team, to monitor all your cloud services from one place.
One dashboard to check all statuses
Check the status page aggregated of all your services in one place. No more going to each of the status pages and managing them individually.
Get alerted when something goes wrong
We monitor 24 hours a day, 7 days a week and will notify you if there is an incident. No more squandering time attempting to figure out why something doesn't work. Set up notifications in Slack, Email, Discord, or Zapier.
Slack App to help you
Right from Slack, you can check the status of all your services.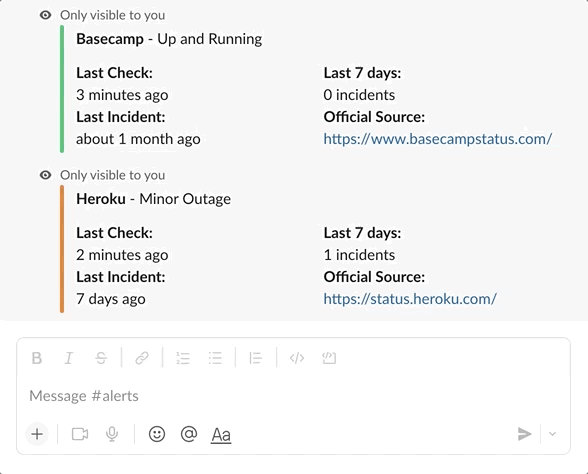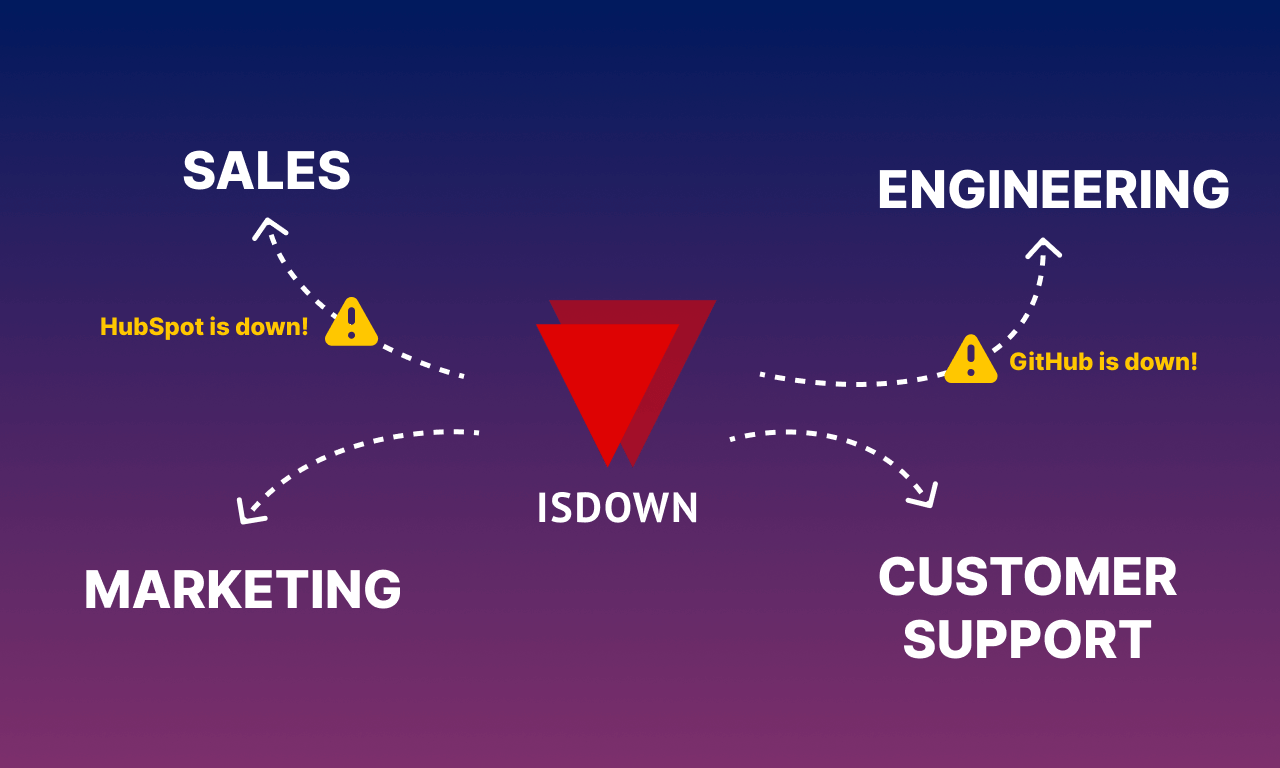 One dashboard for each of your teams
Create one dashboard for each of your teams. Monitor only the services that each teams uses. Dedicated dashboard with custom notification settings.