Amazon Web Services (AWS) needs no introduction. It's one of the most popular services in the world. Or actually, the most popular cloud infrastructure provider (34%) according to this study.
Like in any other service, there are outages. For people running their infrastructures, there's a good chance that outages have impacted your business in the past. And the reality for AWS (or any other service) is that there's a good chance it will happen again.
Maybe, you still remember the outage from December 2021. It was caused "by network congestion between parts of the AWS Backbone and a subset of Internet Service Providers, which was triggered by AWS traffic engineering, executed in response to congestion outside of our network." according to the AWS status page. It brought down a bit part of the internet.
Considering the importance, your team must be on top of outages. Even if you cannot control and fix them, you need to know when something is wrong. What you know, you can manage.
IsDown provides an easy way for you to monitor AWS and all other business-critical cloud services.
Alerts when there are outages and AWS status changes
We monitor the AWS status page constantly to understand if there are any ongoing incidents. AWS outages will be updated on this page by AWS service, and IsDown will pick up the change. After, we'll alert you in any way that you set up your notifications settings.
Here's the official status page.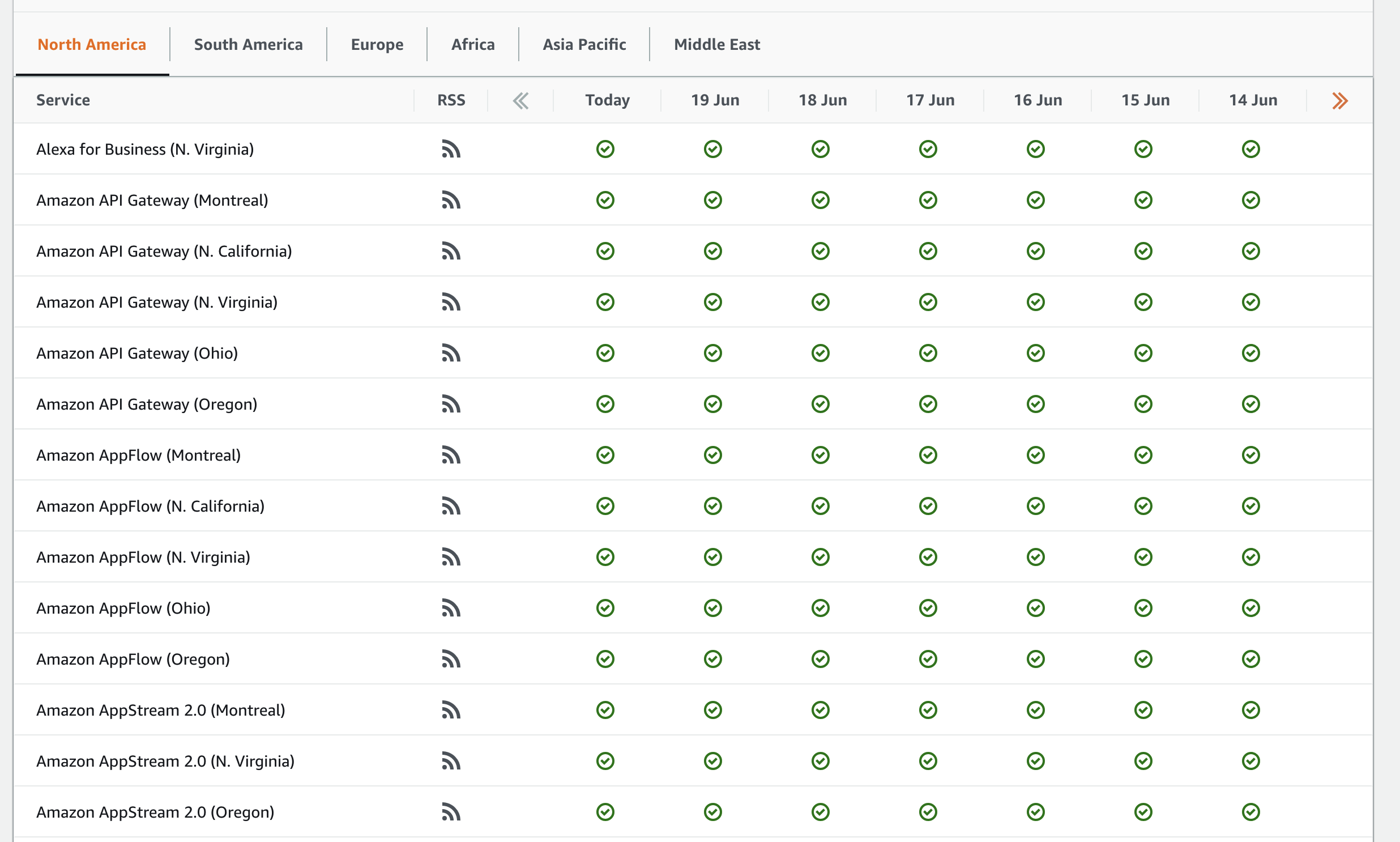 How can IsDown make it better?
First, create an account in IsDown. After, select the AWS service and click "Add to Dashboard".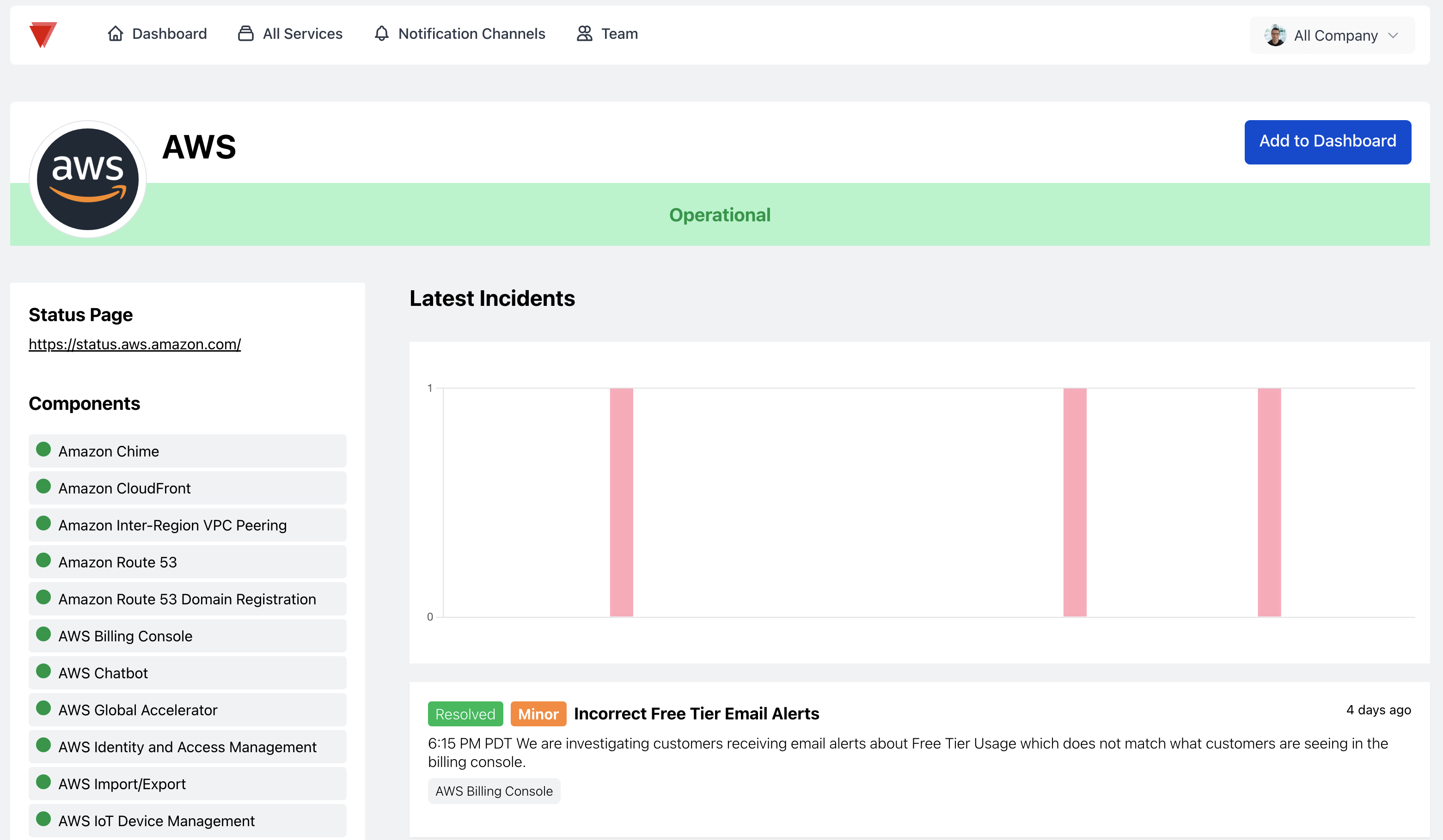 We imagine you don't use the hundreds of services spread through 20+ regions. If you don't need to get outages alerts for all AWS ecosystem, there is a way to filter the alerts by components that impact your business. You need to go to "Notifications Settings" on the AWS service page and select the elements you want to monitor.
Next, you can set up where you want to get the alerts. You can get them via Email, Slack, and Discord through direct integrations. Or, if you need a custom workflow, you can use Zapier or Webhooks to achieve it.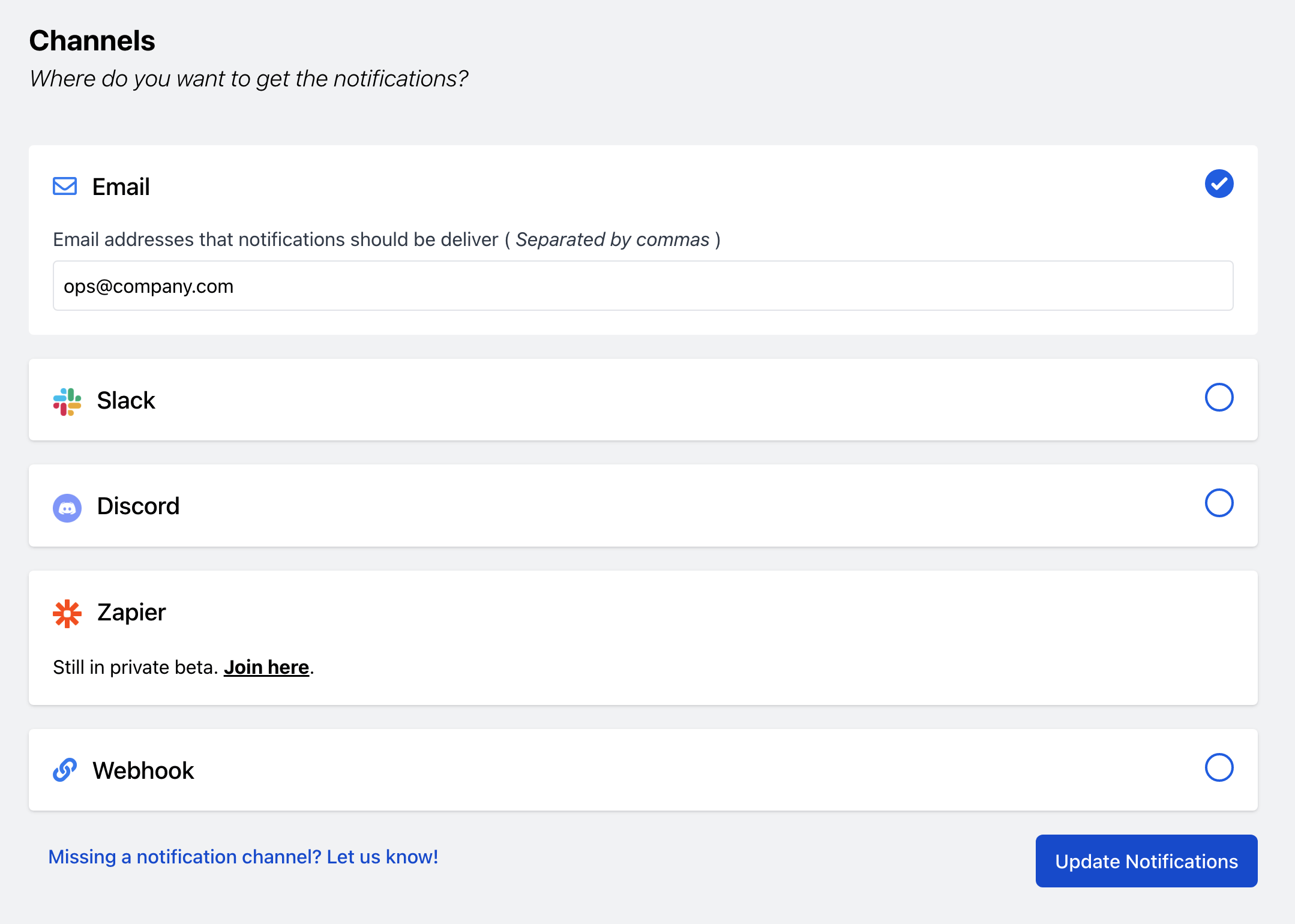 You can always check the status of the service through the dashboard.

If different departments need different notification settings or monitor various AWS services, you can create multiple dashboards/profiles and set custom notifications for each.
And that's a wrap!
IsDown will give you the flexibility to monitor AWS easily. If you want to monitor AWS or all the cloud services that your business depends on, create an account in IsDown.