We've integrated IsDown with PagerDuty so you can manage alerts in the same place you manage all your other alerts.
The PagerDuty integration is part of our strategy to make it easy to monitor all the business dependencies that companies nowadays have. We live in a world where SaaS rules the world, and companies prefer to buy vs. build. But with that comes the problem of monitoring all these dependencies, which are critical to daily operations.
What is IsDown?
IsDown is a status page aggregator that helps companies monitor all their 3rd-party dependencies. You can monitor outages in AWS, Datadog, Microsoft Azure, Shopify, and Google Cloud. We've 1700+ services available to monitor.
When you create an account, you'll have access to a health dashboard of all the services you monitor and can set up notifications when outages occur.
In addition to PagerDuty, we have integrations with Slack, Discord, Email, Webhooks, or Zapier.
What is PagerDuty?
PagerDuty helps companies prepare for incident response. It will alert your team when there are outages or issues with your infrastructure.
One of the favorite tools for setting up on-call teams is to define schedules, escalation policies, and alerts. It connects with major players like AWS and Datadog.
How does it work?
You'll need to have an IsDown account. After choosing the services you want to monitor and setting up the PagerDuty integration, you just need to wait for outages.
When IsDown detects a status change in a service you're monitoring, it opens a new alert in PagerDuty.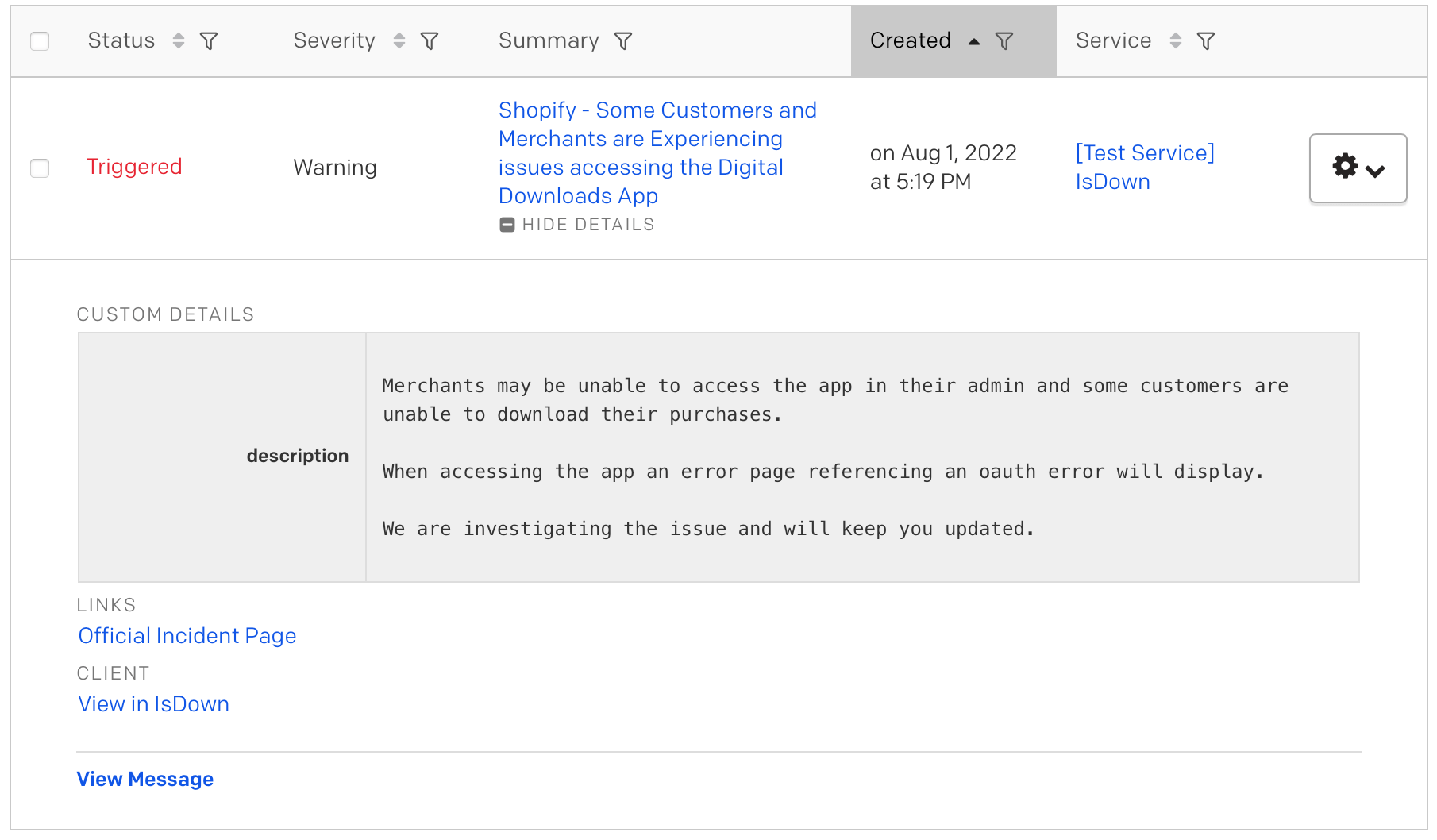 Once the outage gets resolved, IsDown will send an event to PagerDuty, marking that outage as resolved.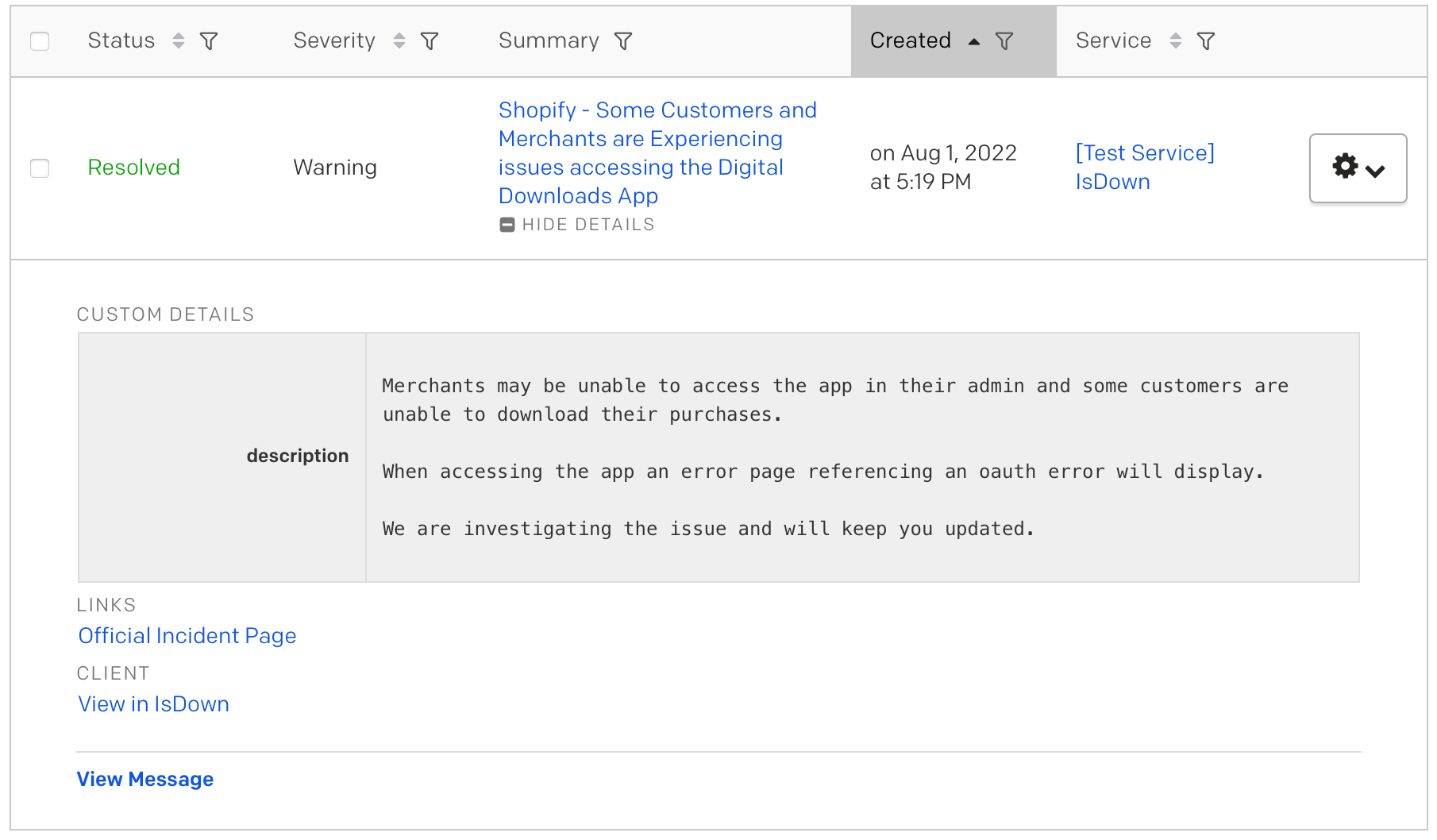 Feel free to check the PagerDuty installation guide of the integration.
Please let us know if you require any assistance! We are delighted to have you on board!